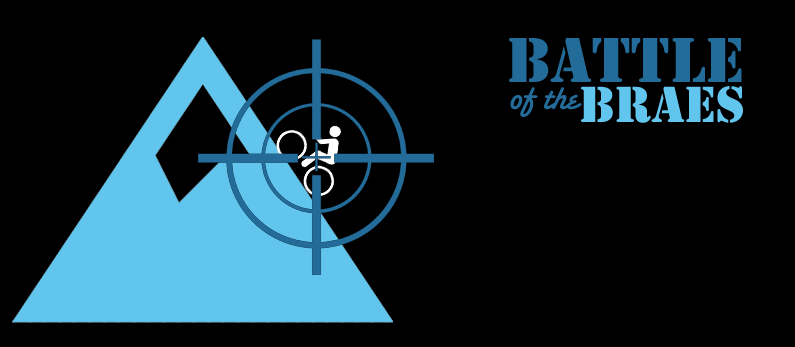 About
Battle of the Braes is Stirling Bike Club's Hilly road race taking place on the 17th August 2019. Situated in the gorgeous surroundings of The Trossachs, Elite 1st, 2nd,3rd and 4th Cat riders will ride laps of the tough 'Braes' circuit.
We are delighted to have been asked to host a Scottish National Alba series event by Scottish Cycling - this will be the fifth and last event in the series. We will also be running a Masters Cat 3/4 event as a 'warm up' in the morning.
Races & On-Line Entry
Scottish National Alba Series Race 5 : Category E,1,2,3 race - Starting: 12:30
Cat 3/4 Vet Only race - Starting: 09:30
Entry for both races is through British Cycling - the event page can be find here: https://www.britishcycling.org.uk/events/details/195300/Scottish-National-Alba-Series-5-Battle-of-the-Braes-2019
Course
The race is neutralised from the HQ at McLaren Leisure Centre over the 'Micro Braes' down to Thornhill before turning right onto the the A873 where the race begins. Riders then proceed along the A873/A81 towards Aberfolye where they turn left at the Rob Roy and continue to ride along the A81. Another left after a few miles sees the riders turn on to the A811 heading through Buchlyvie towards the Kippen roundabout. Riders turn left at the Kippen Roundabout onto open windy flatlands back towards Thornhill where they ascend the Micro Braes and then the Braes of Greenock for two full loops before finishing atop the Braes of Greenock on the third ascent.
For the Masters races, a shorter version of the course is used where you finish at the top of the first ascent of the Braes of Greenock.
View a racer's Strava map:
E123 route Strava
Support Race route Strava
Previous Winners
2015: Elite/1/2/3 Steven Lawley (Neon-Velo Cycling Team)
2015: 3/4 Danny Hedley (Moray Cycle Racing Team)
2014: Gavin Shuttleworth (Speg 51)
2013: Tim Blathwayt (Velo Club Edinburgh)
2012: Alain Ramirez (Duranguesa S.C)
2011: Neil Taylor (Edinburgh Road Club)
2010: Alastair McNicol ( www.thebicycleworks.com)
Results
Images