On the 12th February Stirling Bike Club hosted riders for the Reliability Ride. There was a total of 75 riders who turned up in cold but mostly dry conditions to take part. They set off at intervals in four groups of different abilities onto the course. This is over a 50 mile circuit starting at the park and ride then round under the castle and heading out the A811, up the A81 and then back from the Rob Roy roundabout via the big Braes.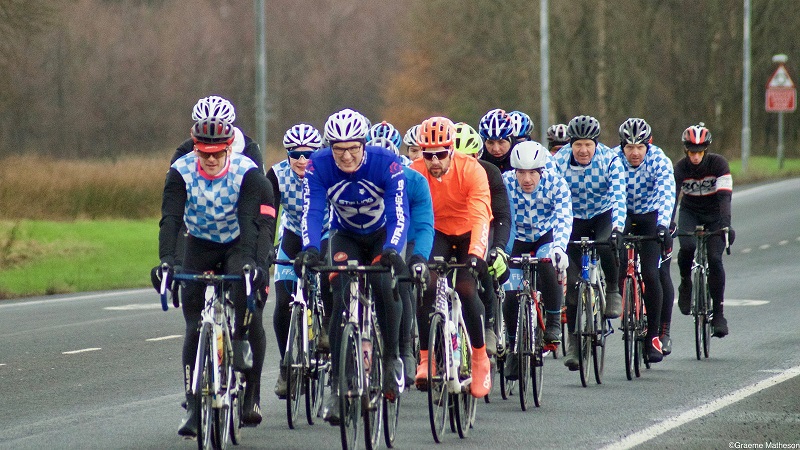 There are no winners or results to report from these rides but there was a good number of Stirling riders taking part, and a few new faces to the Reliability Ride scene too which is nice to see. Our resident photographer Graeme Matheson was on hand to take
pictures of the event
.
Money collected in donations at the event will be combined with other monies we raise this year and donated to charity. Good work David Lindsay organising and making this happen.