On the 7th/8th of January Bradford hosted the UK Cyclo-Cross Championships. This was a major event with the top UK riders in attendance. Brenda Callander from Stirling Bike Club had an excellent result placing 3rd in the Veteran 50+ Women's category.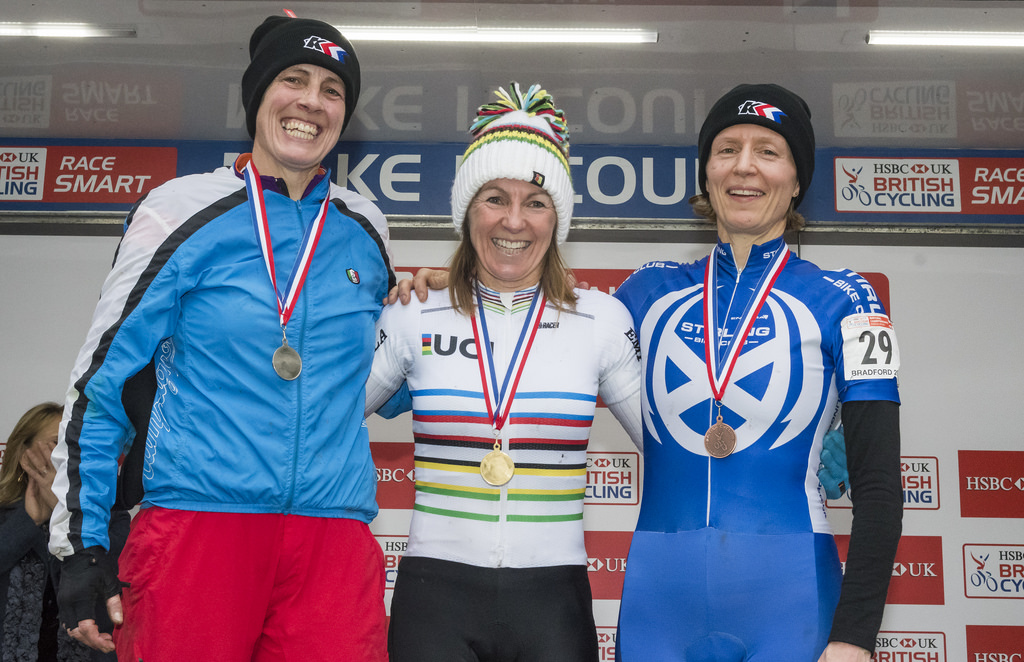 Yes those are World Champion bands on the winners jersey!
Also competing were reigning Scottish CX Champion Charlie Aldridge who was 16th in a fiercely contested U16 Boys race, and Eilidh Shaw who placed 10th in the U14 Girls.
Excellent results from all our riders!